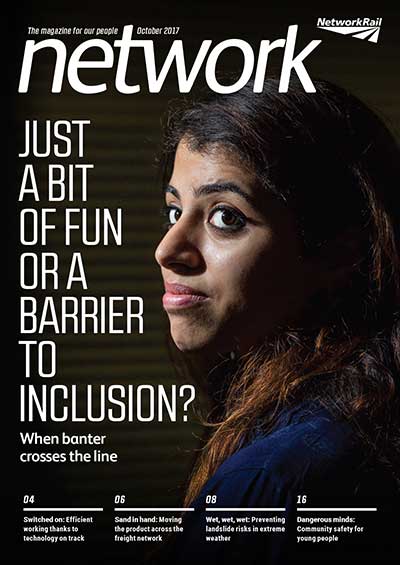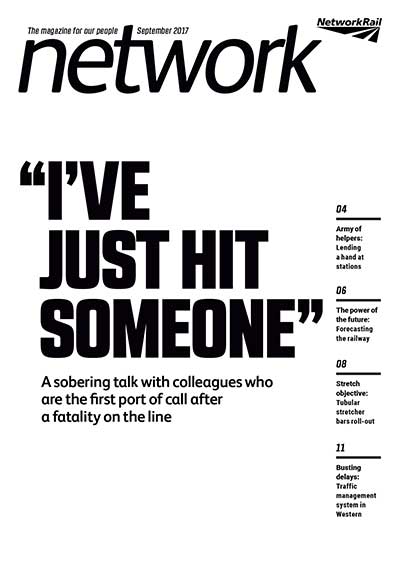 Bold storytelling, striking imagery and a commitment to tackling issues that matter have helped beetroot win a major industry award. Network, the print and digital magazine we produce in partnership with Network Rail, was named Best Publication at the 2018 CIPR Excellence awards. 
The award, made by a panel of PR and communication experts, recognised the role Network has played in changing working practices, challenging attitudes to safety and wellbeing and creating advocates among staff.
Frontline
Launched in 2014, Network replaced a long standing in-house magazine which had lost its focus and was seen by frontline colleagues as a management mouthpiece. 
Determined to create a new channel that was credible, eye-catching and effective we proposed a new digital and print hybrid magazine that was driven by emotionally engaging content based on real-life issues that impact colleagues' working lives.
This approach, embraced by Network Rail's communications team, has resulted in stories on, among other things; gender reassignment, gambling addiction, workplace harassment and the traumatic aftermath of death on the railway – all told from the point of view of the colleagues involved.
Network has also focused on frontline innovation and teamwork that has improved the efficiency and safety of the railway for colleagues and customers.
Network Rail's most recent employee opinion survey showed Network is having an impact. Of the respondents, 66 per cent agreed that Network "reports on issues important to the front line" (up 10 per cent on 2015). 67 per cent felt Network is honest and trustworthy – a far cry from feedback which described the previous channel as "management stuff rammed down our throats." 
CIPR Judges feedback
Here's what the CIPR judges said about Network: "Network Rail and beetroot took an established publication packed with suit-wearing employees and took a big risk. They reinvented the title, creating Network, and in so doing, have… made an incredibly diverse employee base highly visible as people contributing to a changing workplace. It's clear the team felt a strong personal connection to the stories they told and effected measurable change in company policies and language as a direct result. The team fought to ensure each issue was authentic and enriched the connections between many different kinds of colleagues at Network Rail. The end result was a collection of brave, interesting stories that did their internal publication proud."